Smartphones, wait, are they "smart" enough? Not smarter than the minds who build and use it, definitely. Your smartphone might come with a number of features, but they also possess an equal threat to your security if not handled with wit. The instances of data stealing and theft of money are very common due to your smart smartphones. Humans with ill purposes might go a long way to hack your phone illegally and extract important information like OTPs, credit card numbers, etc. It is now your duty to keep your baby (yep, your phone!) safe.
I practice the below-mentioned steps to secure my smartphone, do you?
[Recommended: Why Does Your Phone Heat Up? What's The Solution?]
Password Protection
The step might seem too obvious but is the most important in the list. After all, the last thing you want is to drop your phone at any counter and allowing people to go through your private information. Your password should be strong, undetectable and doubly secured like pattern and fingerprint, if possible. Remember the face locks are not too secured as any person who resembles slightly with you might open your phone.
Along with a single password for your phone, you must secure each app with a password. There are different apps for the same. This is necessary to not allow anyone to sneak into your phone.
Two-Factor Authentication
Two-factor authentication allows you to secure your phone with a password and an authentication key sent as an OTP by an application. This feature is used by many apps such as Snapchat, Pinterest etc. You can easily enable this in the security setting of an application and ensure the safety of your data. Trust me, do not avoid it just because it creates a lot of hassle. Hassle is better than any sort of threat to your information. Isn't it?
Antivirus Applications
Your phone requires an antivirus application, similar to your computer or laptop. There are various sites you visit through your phone and many downloads you make. The virus might just creep in if the sites you have visited are fake( here you get another point, visit the authentic and approved websites and download your data from the same). Thus protect your phone with antivirus software that will detect malware, if any. Some of these which you can check out are Nortan, Kaspersky, etc.
Avoid Public WiFi
No matter how beneficial public Wi-Fi might seem, they are the biggest threat to your data security. Some of the common threats include 'man-in-the-middle' wherein hackers intervene in the exchange process of data between 2 people and tend to steal it. Also, worms(kind of virus) might attack your device from another device that is connected to similar WiFi. Such risks might be avoided through a VPN app that keeps communication encrypted. However, these are not fully secure as well. So, the only option for a secured exchange is to avoid using public Wi-Fi and resort to your private connection.
Check App Permission
Certain applications demand more permissions than they actually require. I mean why does a gaming application, requires access to your camera? Be careful about the permissions you grant to your applications, they might steal your confidential data. Revoke the unnecessary permissions, if already provided.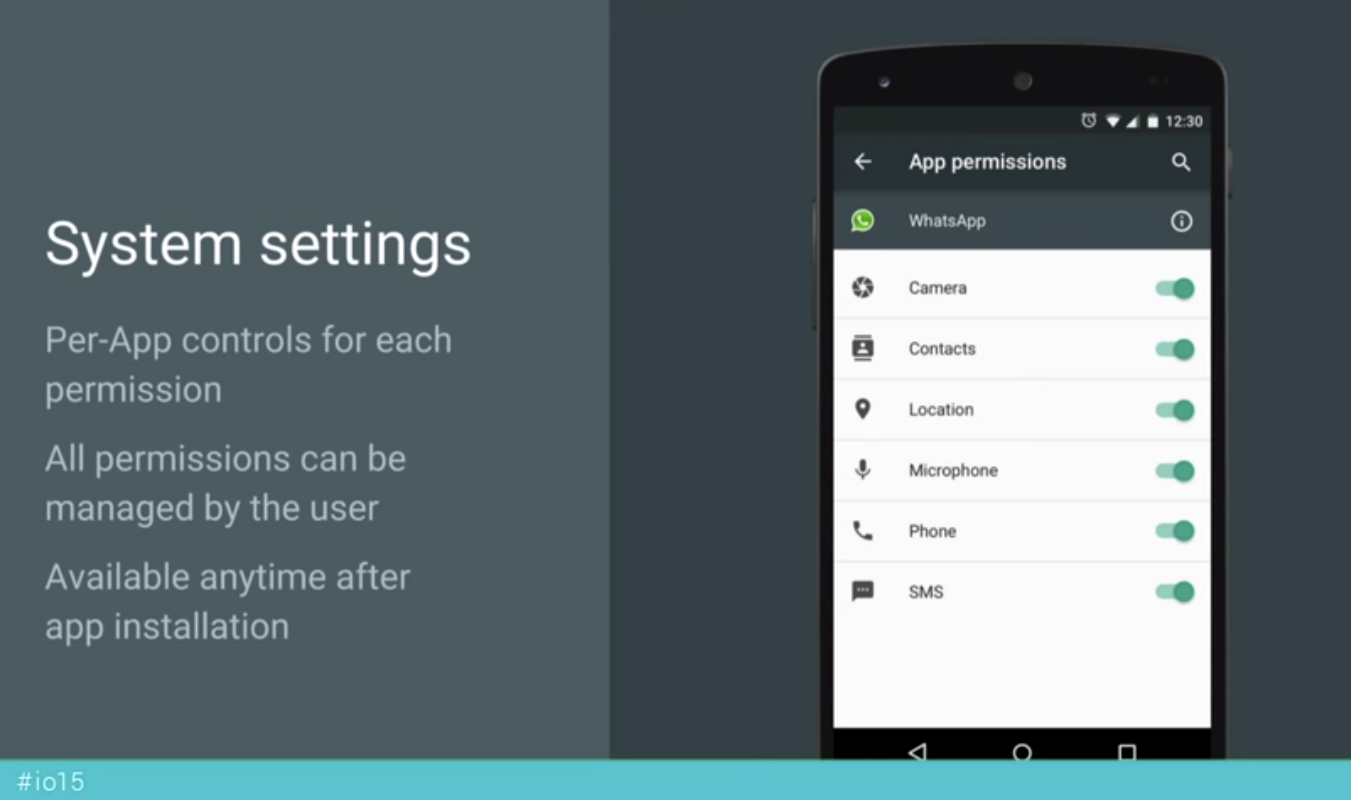 Update Your Phone
Although this sounds too common, some of you might ignore it. The new software updates launched for your phone from time-to-time aims to make your phone more secure and improve its performance. Along with this do not forget to update other applications as well. These updates are improvements over the previous version.
[ALSO READ: How To Know If Technology Is Spying On You?]
No matter how simple these steps might sound, we need to admit the fact that we do avoid some of these for our ease or because of our casual approach. However, in this scenario when your phone is the ultimate source of your private information, we need to be a tad more vigilant with what we do to our phones.
What are your views on phone security. Share with us in the comment section below!